This intelligent doors configurator can be adapted to the manufacturer product specification to deliver adequate quotes for doors. It is functioning on manufacturer or distributor website and is accessible through login to business partners. Dealers, will be able to place order through the configurator, this will improve and speed-up the sales process.
For retail customers, this system could be accessible without login, this tool will allow generating quotes at home. To receive or print the offer the customer will be asked for details, which straight away could be used by the sales department to close this deal. Further on, IC Door is able also to sell doors online to retail customers, it will function as an e-shop and provide to you internet modern customers.
IC Door characteristics:
intelligent doors sizes adjustments tool,
easy modifications of selected options and prices,
quoting, pricing ordering process does not involve staff,
e-mail notification to staff and customers about offers, quotes and order placements,
your customers get a quote at home in no time,
the company gets a detailed order and can transfer it directly to production.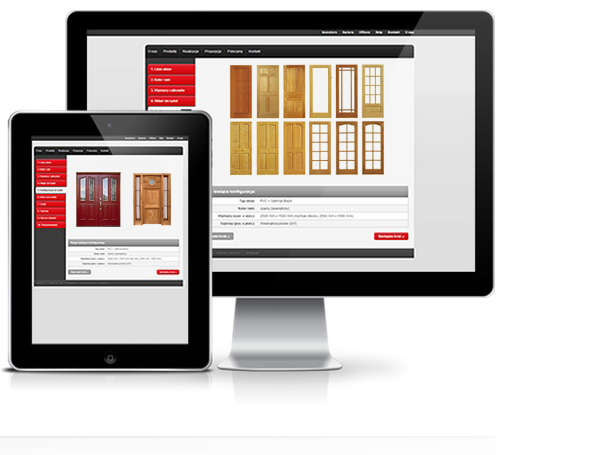 IC Door will calculate your doors price from available manufacturer's pricelists or will be integrated with your ERP or production system.
This online configurator will increase the number of quotes and will speed up your sales process. Being the fastest to deliver a quote, gives you a higher chance to win a new customer.